"Even if I knew that tomorrow the world would go to pieces, I would still plant my apple tree."
―
Martin Luther King Jr.
We spent today out hiking. It was a wonderful sunny day. Mid 70s. We actually wore shorts where as a week ago I couldn't bundle up enough.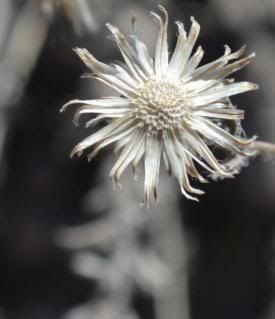 There still aren't many flowers in bloom yet. I took more dried flowers and seed pod pictures today then actual blooms. Though they have a special beauty that touches me.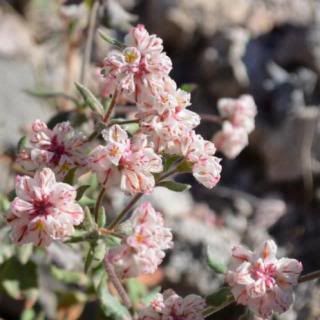 We did find one section of the trail where conditions must have been just right as the edge was covered with these lovely little blossoms. It was the only place we found them, which made me very glad we chose that trail today.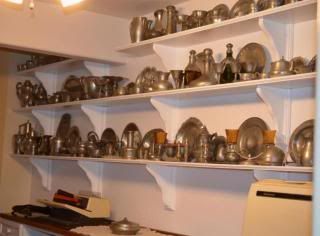 Last week I felt like I finally truly moved into my house. All my mother's and I's collection of vintage pewter has been in boxes until last Wednesday.
We got the shelves made during the weekend and I got everything painted on Monday and Tuesday.
So now it all has a home of it's own and no more boxes nagging at me that I need to do something with them.
As you can see we have collected just a little bit over the years.
I love trying to see things a little different than most.
This is a close up of the barbs of a Saguaro cactus.
If you haven't guessed. I didn't get too much crocheting done. But we all need days like this to restore our inner selves.
Mine is at peace after a wonderful day hiking with Marv and Pip.
I can only top it off with an evening of crocheting.